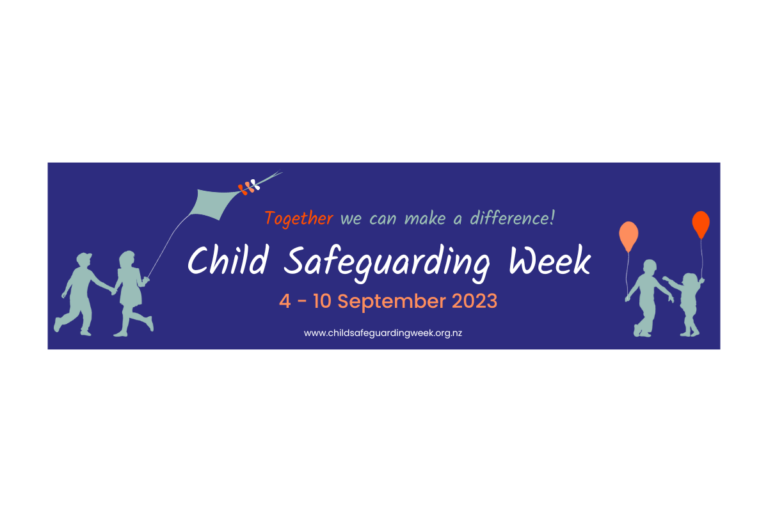 Email Banner
Advertise the upcoming week, update your email signature to include a CSW banner!
Supporter Poster
Promote CSW. Print a support poster and put it up in a prominent place in your organisation.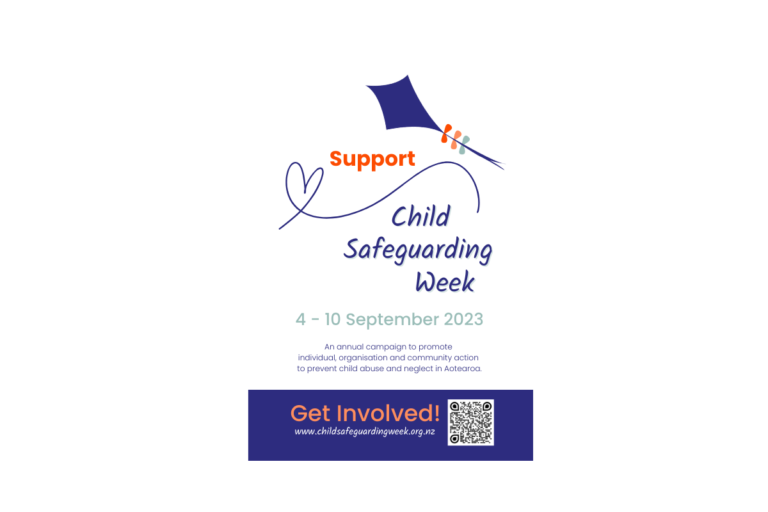 Promotional Flyer
Spread the word about CSW. Print out some flyers and make these readily available to those who access your service.
Key Messages - social media images
Here are some key messages we'd like to convey with Child Safeguarding Week in social media format (click on a link below). Please use these in a way that works best for you.
My Body My Taonga
Written by Rosalind Harrison and illustrated by Suzanne Simpson 
(Suitable for children aged 4.5 – 9 years)

Two young friends, Rāwiri and Ruby, have a kōrero about body safety and take readers on a learning journey with them. Tamariki learn the power of instincts, how to spot unsafe behaviour and master how to get help should they ever need to. 
The aim of the story is for children to:
Understand privacy and body boundaries, know who their trusted adults are.

Learn how to recognise types of unsafe behaviour including bribes, threats and unsafe secrets.

Understand that unsafe behaviour can come from an adult, a peer, someone they know or a stranger.

Trust their instincts and learn the plan of Stop, Walk and Talk.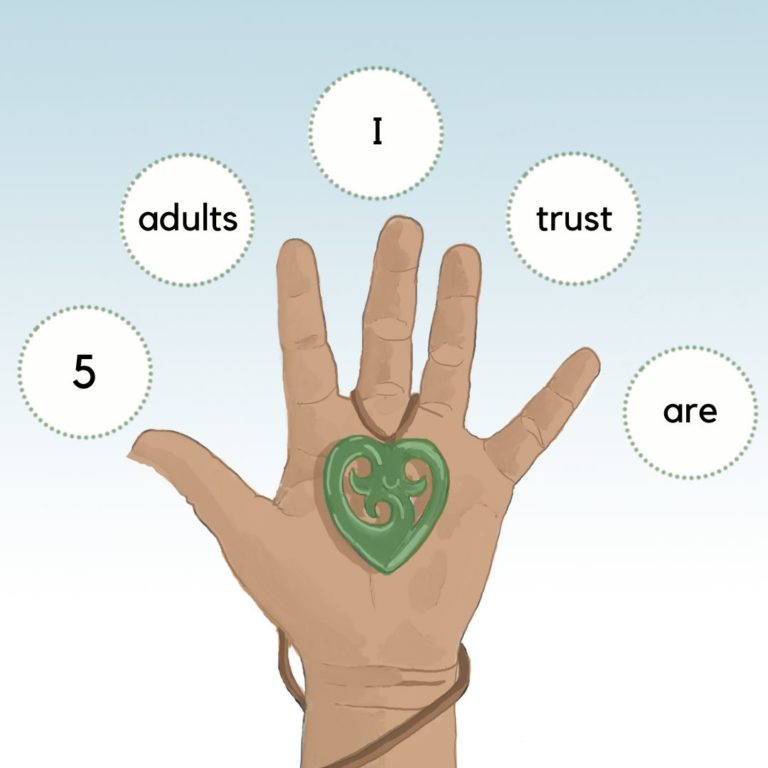 Children's activity - Adults I trust
In support of Child Safeguarding Week 2023, My Body My Taonga have kindly provided limited time access to this activity from their educational children's book on body safety. Recommended for children 4.5 – 9 years old, it gives them an opportunity to think, voice and record 5 adults they trust.
A trusted adult is a grown-up that you always feel safe and comfortable around. They listen and you can tell them anything, anytime, always.
To download a copy of this activity, click here.